March is over and I'm back again with my favorites from this month, a bunch being birthday gifts that I received in the end of February, the first being Lululemon socks!
FITNESS
Lululemon Run Course light speed sock: I LOVE these socks!! I bought a pair using a gift card I got for my birthday and they're amazing and I thought I'd do a mini review of them as well. I have used them for Boot Camp classes, Zumba classes, running as well as walking large distances. They are designed so beautifully for all of these purposes. First of all, they have a tab at the back that prevents them from slipping down your feet which I think is brilliant. I have a couple of socks that start sliding down as I wear them throughout the day, but this tab makes it impossible for the socks to slip. Next, they are tighter is the arch area and this gives additional arch support, which is useful when running as it makes your feet feel very comfortable. And finally, they are made of this mesh material that prevents your feet from sweating when you wear the socks all day or train in them. And to top it off, I love the color combination of this pair as well as the design and they are just so beautiful as much as they are functional! Highly recommend. And they were $18 Cdn, which in Lululemon pricing, isn't actually that much!
Zumba: I can't believe I'm including Zumba in my favorites but I started taking classes after work at U of T and I am seriously enjoying it! For those who don't know Zumba is a type of cardio-dance workout that is Latin inspired. The instructor dances along to the choreography and everyone in the class follows along as best they can. I am probably the most awkward and un-choreographed person in the class but I love that in this type of cardio you move your entire body. I also have been wearing the Lululemon socks to class and have experienced no slippage. One day my tailbone had been hurting super bad, I took the Zumba class that day and right after the pain had subsided considerably and the next day it was gone. I honestly think it was this class! I also recently listened to a podcast about the man who started Zumba and the story behind how it started is pretty impressive.
PODCAST

NPR How I Built This: Well now that I already mentioned the podcast, it makes sense to list it as my favorite. How I Built This is a podcast by NPR where they interview people who started companies and how they went about building their company. This was where I heard the Zumba episode as well. It's really interesting how a lot of the successful companies you probably heard about, like Kate Spade, Zumba, etc. were actually people like you and I, that had a vision, put in the effort, went through hard times and finally saw their vision come to life. I find it super inspiring and have been learning a lot!
FOOD

Whole Foods Organic Chocolate Truffles: OMG These are AMAZING!!! These I received as a birthday gift from my sister and they are seriously the best thing ever! I think they are vegan as well, because I looked at the ingredients and I didn't see anything with dairy and they say vegetarian on the box as well, so obviously don't contain any animal product. But they are so creamy and they literally melt in your mouth. I actually went to the Whole Foods near us, but they didn't have it, so I'm going to have to hunt these down or ask my sister to mail me some more from Vancouver!
TV SHOW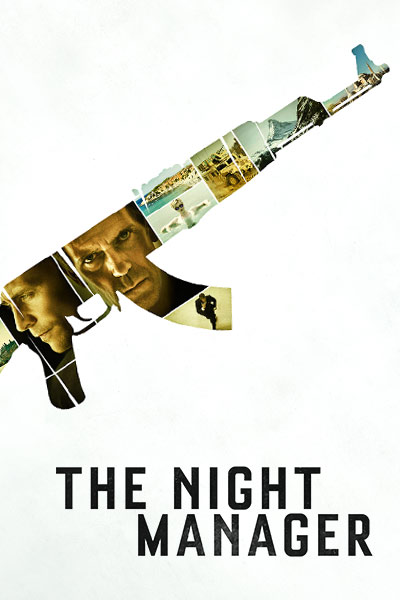 The Night Manager: We recently got Amazon Prime and with that you can watch shows on Amazon. Gursheel discovered this show The Night Manager and we have been loving it. It stars the doctor from House and the detective from Broadchurch, and the main character is new to me. But the acting, script and production is really good! I think this is a miniseries and has 6 episodes so far, but I heard it got renewed for another season!
BOOK

Mistborn Wax and Wayne Series: Once again I have a Brandon Sanderson book favorite for you. If it's not clear, I love this author! I almost finished a trilogy this month, around 100 pages left! The books in this series start with The Alloy of Law, Shadows of Self, and then the Bands of Mourning. There is a fourth book in this series as well but it will be coming out in 2018! Wax is a lawman and Wayne is his sidekick and their relationship is so great! The book has action (of course), humor and a side of romance. My favorite book combination.
SKIN CARE
Whipped Coconut Oil: I have been loving putting coconut oil on my hair and skin and so has Gursheel! It's been very dry here in Toronto, although the weather has been getting better. I made whipped coconut oil DIY this month and I think we are already halfway through the jar. It smells amazing, moisturizes the skin and is anti-bacterial!
PLANT

Giant Cactus: Gursheel got me a giant cactus for my birthday and we named him Pablo. This is our fourth plant and we love him. He is super tall and has this unique shape. Pablo is easy to maintain, just water him once a month and give him sunshine. We placed him by our bedroom window and he is looking healthy!
CRAFTING/DIY-ING

Copper Fabric Scissors: This month I have been altering Gursheel's dress pants to make them tighter and shorter. We didn't have a good pair of fabric scissors at home so I found this amazing pair on Amazon! They were super affordable ($10 Cdn and free shipping), beautiful and cut so easily. The perfect pair of fabric scissors. The best I've owned actually. I'm going to be doing a lot more sewing the next few months and this is going to make the sewing process that much easier.